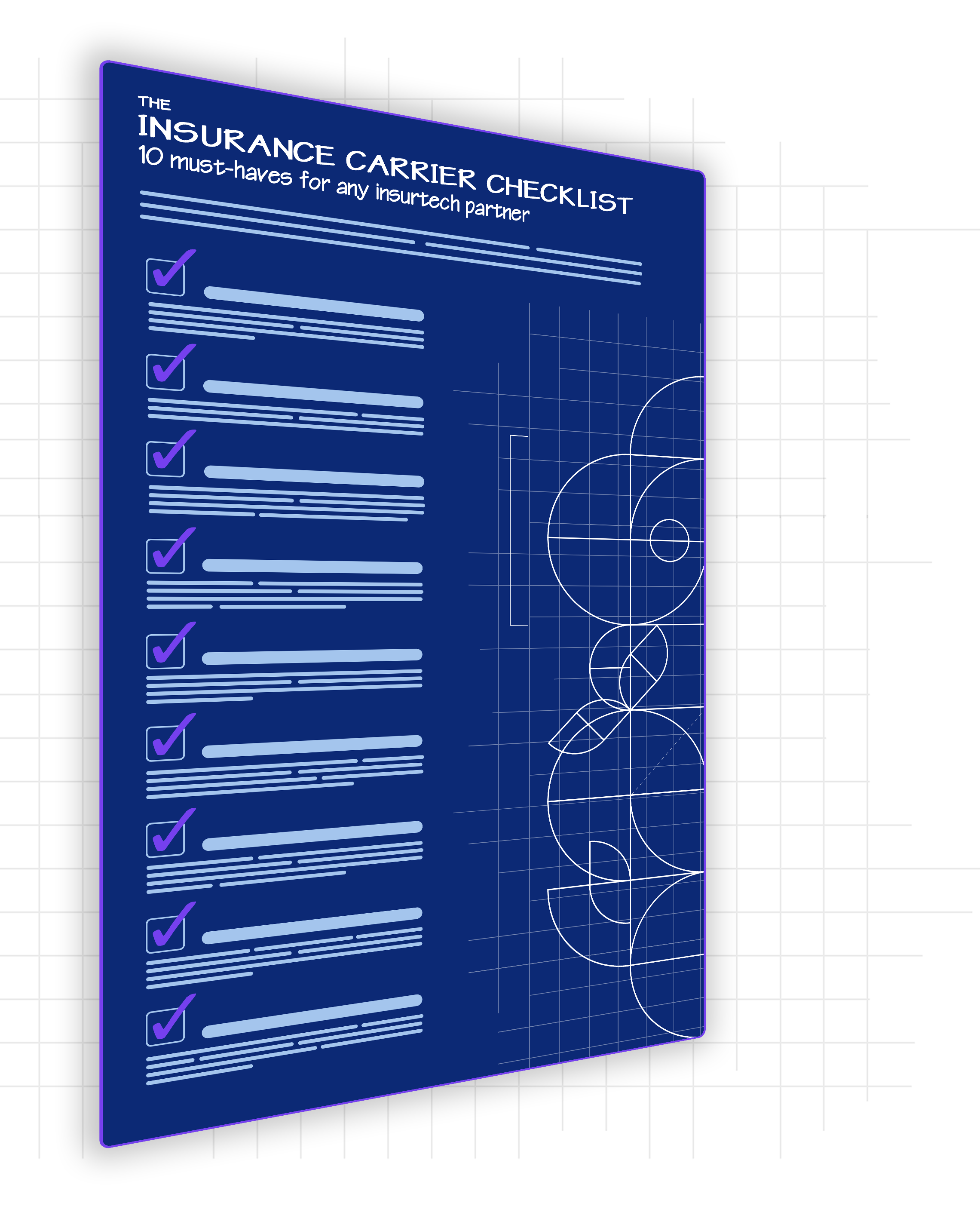 Download The Insurance Carrier Checklist
Increased speed to market, decreased costs, and improved customer experiences are just a few of the benefits insurance carriers gain by partnering with insurtechs to diversify distribution and modernize legacy core systems.
Yet it's been proven time and time again that not all insurtechs are created equal. Achieving success takes the perfect recipe of feature capabilities, accessibility, and experience. Download The Insurance Carrier Checklist infographic for access to the 10 things carriers should consider when selecting an insurtech partner to drive innovation.